Mazes in Missouri
During the day, the twists and turns of Missouri's corn mazes can require quite a bit of consideration to make it through. Families gather en masse to enjoy the sunshine and take in the aromas of autumn. At night, however, darkness descends on the state's farms and turns these fields into Haunted Mazes. Crawling with blood-thirsty vampires, howling werewolves, and all types of creepy crawlies, these mazes are a true test of enduring unimaginable frights. Maintaining your sanity as you wind through seemingly identical areas can be a challenge like never before experienced. Be sure to keep your eyes open and your ears on alert because you never know what might be following you.
---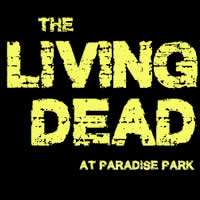 The Living Dead
Lees Summit, MO
THE LIVING DEAD It was only a matter of time... ? Humans have been trying to play God for too long, and now the bill has come due. ? In a testing facility, experiments have gone awry. Well in... Read More
---
---
Large metropolitan areas and a wide array of small towns allow haunted attractions to pop up in every corner of Missouri. Since locating all of the ones you'll want to visit can be a challenge, HauntedMissouri.com's interactive map was designed to aid both longtime residents and tourists. Find your next favorite haunt or plan an evening that may even feature visits to multiple haunts.